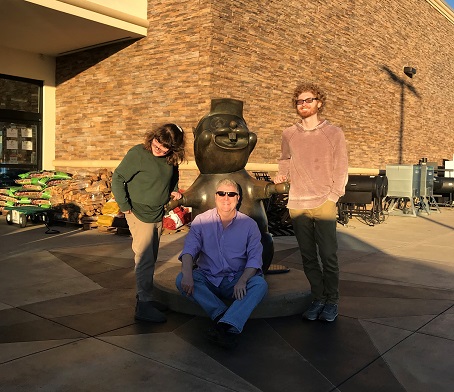 A new year is an opportunity to start fresh and set new goals or continue working on long-term ones. That's why we're so excited for everything 2019 has in store for us! We believe that it's important to work on our goals from start to finish and really see them through.
Here are Dr. Coats' tips to tackling goals:
Deal with things as they happen. Don't set them aside and leave them for later.

Make a daily list of attainable short-term goals that will help get you to your main goals.

Update the list each evening to prepare yourself for the next day.
This year, Dr. Coats is looking forward to the challenge of growing Coats Orthodontics while balancing his home life. He's also wanting to open the office more days a week and not work elsewhere.
On a personal level, Dr. Coats is hoping to have a little more trust in God and a little less worrying. And like many of us, he's looking to kick sweets to the curb (for the most part). He's also determined to work on his communication skills so that he can be the best orthodontist, father, boyfriend, and friend possible. And in addition to all of that, he'd like to squeeze in a vacation or two.
We hope you're all having a fabulous start to 2019! Whatever you're working toward this year, we encourage you to go after relentlessly.